FESTIVALS AND EVENTS IN THE GARD
Agenda – Activities – Events 2022
Numerous events are offered throughout the year, including flea markets, art and music festivals near your campsite in the Gard. In season, there are other events such as night markets, local festivities, in particular the Volo Biou festival on 14 July in St Ambroix, which is not to be missed, and the fête votive on 15 August. And to treat your taste buds, you can stroll through one of the region's markets and taste the flavours of our land. You can also find all the events in our area on the Cèze-Cévennes tourist office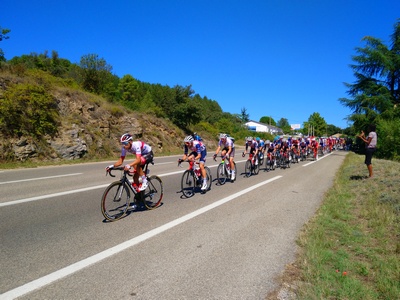 Etoile de Bessèges 2023
Tour du Gard 2023
53rd edition of the famous cycling race in the Gard, the Etoile de Bessèges on 1, 2, 3, 4 and 5 February 2023 over 5 stages. This year, the international riders will start in Bellegarde and arrive five days later in Alès where the final general classification will be decided in an individual time trial, while the queen stage will finish at the summit of Mont Bouquet on Saturday.
Concert
Festival Guitare en Cévennes 2023
The Festival Guitare en Cévennes will start on May 30, 2023 and end on June 10, 2023. You will be able to listen to the musicians every day from 8:30 pm except Sundays from 6 pm. Event free.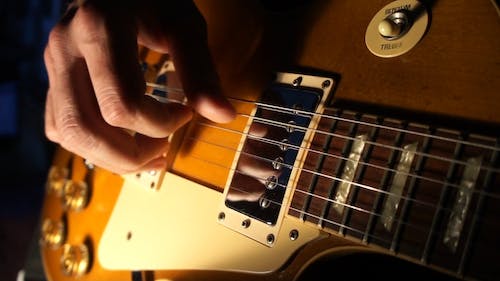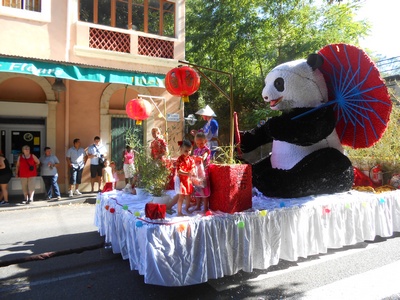 Fête votive in St Ambroix
Fête votive in St Ambroix from 12 to 15 august 2023
The Votive Festival of Saint-Ambroix offers a rich and varied programme during 4 days with free musical entertainment, petanque competitions, refreshment stands and fairground attractions, the parade of the flower parade… In the evening, the floats will be illuminated for the pleasure of the eyes, accompanied by brass bands. A firework display will close the event at 11pm.
Brocante in Barjac
Antiques and second-hand goods fairs in Barjac
For the Easter week-end from 6 to 10 April 2023 and next for the Ascension weekend from 11 to 15 August 2023, antiques and second-hand goods are displayed in a pleasant and festive atmosphere, under the shade of the hundred-year-old plane trees of this renaissance village labelled "Village de caractère". Each year, these fairs bring together an average of 430 exhibitors from all over France. Whether you are a china lover, an enthusiast or simply a holidaymaker in the region, this is a date not to be missed.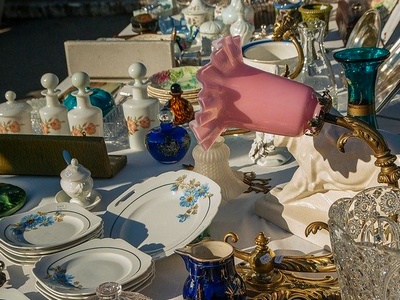 Le trail des Avens
Le TRAIL DES AVENS, a magical race on earth, underground!
For the Adventurers, on the 13rd and 14th of May 2023, the TRAIL DES AVENS offers you an out of time running experience, which will take you several tens of meters underground. The highlight of the event, the 6 circuits (15 to 37 km in 1 or 2 stages – including a 17 km hike) will take in the Cèze Gorges but also the magical illuminated Salamander Cave, one of the most impressive caves in Europe open to the public.
1ère Ronde du Muguet à St Ambroix
1ère Ronde du Muguet – Historical ride
Ride organised on 7 May 2023 from 8am by Team Rallye Evenementiel.  Information at  06.12.24.72.66
Roman Games in the Arena of Nîmes on the theme : Vercingetorix
Take an exceptional journey into the heart of history
From 6 to 8 May 2023, go back in time and relive the legendary ludi (games) in the Arenas as the inhabitants of Nemausus (Nîmes) might have experienced them 2,000 years ago: military pompa, chariot races, Roman and Celtic legionnaires, the imperial court, gladiators, auxiliaries, horsemen: all will be present for this great celebration of Romanity.
Bann'Art 2023
International Festival of Singular Art
Bann'Art, in the castle's stables, welcomes some forty artists on Whitsun weekend, from 27 to 29 May 2023. Current paintings and sculptures invite the spectator to question the worlds of their creators, in a festive and convivial atmosphere.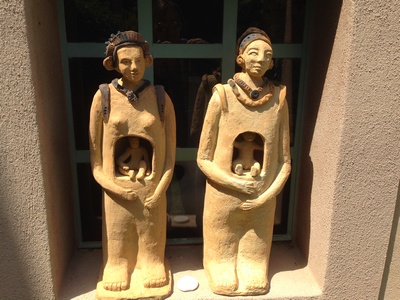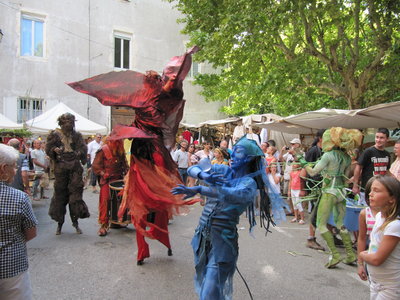 Fête Médievale du Volo Biou à St Ambroix
The legend of Volo Biou from 13 to 14 July 2023
An Occitan totemic animal and emblematic of Saint-Ambroix, the Volo Biou (the flying ox) named Caït, dates back to the Middle Ages and owes its reputation to a big lie imagined by the consul to attract the crowds in order to sell a very abundant grape harvest but whose wine was mouldy. For two days, the legend returns to the streets of the pretty medieval Cévenole town of Saint-Ambroix for a colourful return to the past: presentations of old trades, such as blacksmith, potter, stonecutter, fire shows, troubadours, acrobats, tightrope walkers, medieval market, entertainment, tavern, flight of the ox… a quality programme through time in a costumed atmosphere. A firework display will bring these two days of festivities to a close.
Medieval Festival at the Château d'Allègre les Fumades
16th July 2022, Medieval Festival at the Château d'Allègre, a village of knights
Every year, the association of the Château d'Allègre organises a Medieval Festival, during which the volunteers revive the atmosphere of the Middle Ages for a few hours. In the evening, a medieval meal is served, followed by a ball to round off this beautiful day.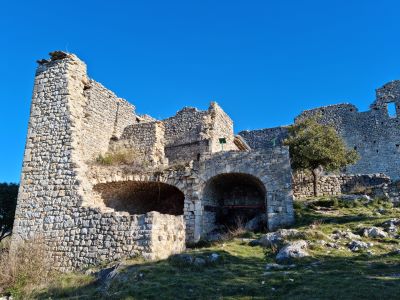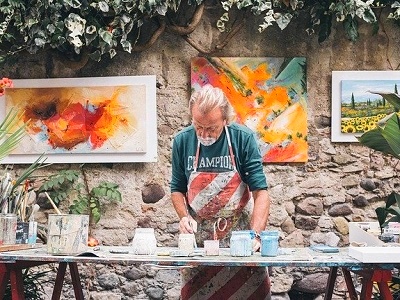 Festival Artistes en Cèze à St Ambroix
Festival and Artists' Market in St Ambroix
Art lovers will be delighted by this festival and market of artists in Cèze. This artistic event will take place on the 7th of May 2023 and aims to promote the artists of our region Cèze-Cévennes. Come and discover their works, their activities and their creativity. An exhibition full of colour with musical animation by MISTER MOON !
Hiking Barjac
Hiking tour "Circuit des Lavandes"
Wednesday 5th and 13th July 2023, departure from the Barjac tourist office at 8.30 am. Easy level, these 9km hikes will make you discover the spring and the old aqueduct which fed Barjac. Then you will continue towards St Privat de Champclos to visit its church and its bread oven. And to finish, visit the "Viougeas" distillery.
Information / Registration required at the Barjac Tourist Office: 04 66 24 53 44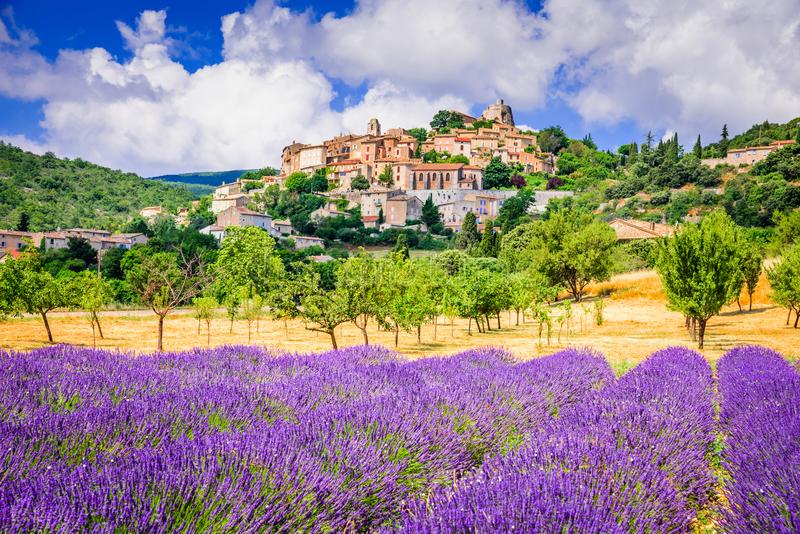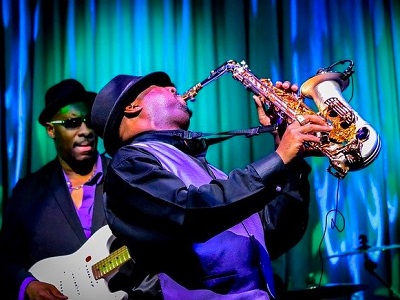 Festivals and concerts in Barjac
Festival Barjac en Jazz and Barjac m'en chante
As every year, it is the musical meeting place of Barjac. The "Barjac m'en chante" Festival takes place from July 29th to August 3rd 2023. Throughout the day, you can listen to, support and applaud these singers and musicians. Free
Wine festival in St Ambroix
Wine festival in St Ambroix on 7 August 2022
he Cévennes winegrowers will welcome you and make you discover their fresh and original wines from the Gard-Cevennes on the Esplanade in the centre of St Ambroix from 10.30am. Free entrance.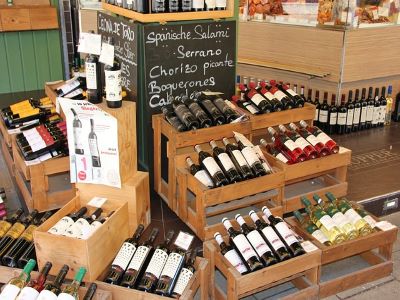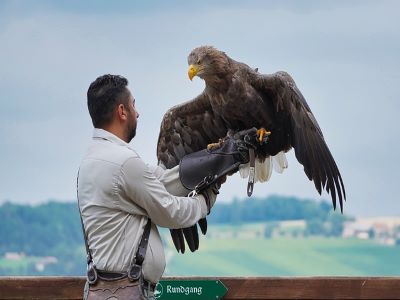 Falconry show in St Ambroix
Falconry show in St Ambroix on 10 August 2022
Discover a profession, a passion combining training and complicity between the trainer and his birds. A spectacular animation full of magic around the Chapelle du Dugas in St Ambroix between 10am and 3.30pm. Price 5€ and 3€ for children under 12 years old.