The Gard department is full of natural sites. Make the most of your stay at the Gard campsite by the river to discover all its treasures. Among them, the Concluses de Lussan, the Aiguières, the Cascades du Sautadet and the Pont D'Arc.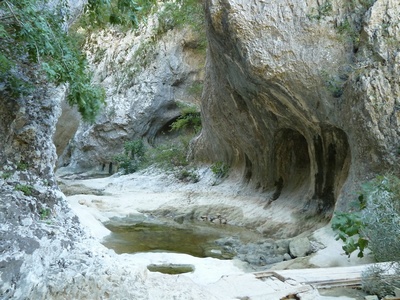 THE CONCLUSES OF LUSSAN
As well as being an ideal place for the whole family to walk around, thanks to the presence of water points, the Concluses de Lussan are a geological curiosity. Located a few kilometres from the village of Lussan, one of the most beautiful villages in France, the Concluses de Lussan transport you into a wild, beautiful and unusual landscape.
THE AIGUIERES
The Aiguières is almost a natural water theme park. A real jewel of nature where a small stream flows from one basin to another over several kilometres. Between each basin, a more or less small waterfall. The place is ideal for an unusual swim, a walk with your feet in the water or canyoning in crystal clear waters.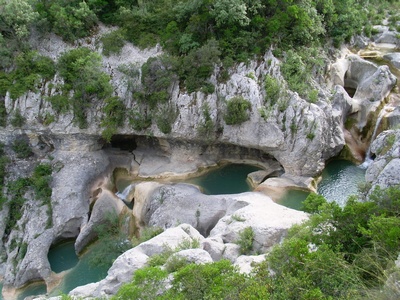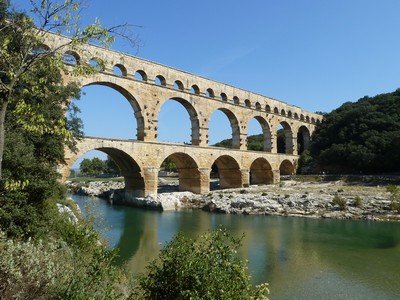 THE PONT DU GARD
The Pont du Gard is located in Occitania, in the heart of a region with a rich historical heritage near Nîmes and Uzès. This Roman bridge-aqueduct has three levels and is 48 metres high. This monument is a marvel of Antiquity, a technical feat, a magical place, which has become wild again since its redevelopment. Classified by Unesco since 1985, it is the most visited site in France. The Pont du Gard remains one of the great masterpieces of humanity.
It is the unmissable photo spot in the Gard!
THE CASCADES OF SAUTADET
The Cascades of Sautadet, a classified "Natural Zone", are a series of spectacular waterfalls formed by the Cèze. The bubbling river rushes through cavities in the limestone, forming waterholes, cauldrons and pots.  The site is of great beauty and very famous. The Cascades of Sautadet are located in the village of La Roque sur Cèze, one of the most beautiful villages in France, in the Gard.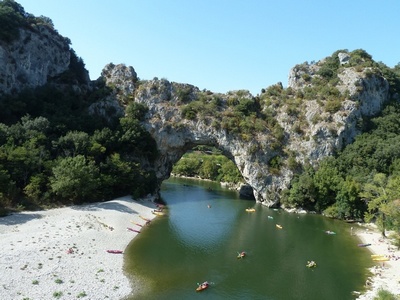 THE PONT D'ARC
A few minutes from the Beau Rivage campsite in St Ambroix, discover the Gorges de l'Ardèche, a veritable canyon of some thirty kilometres. At the entrance to the Gorges, you will be amazed by the Pont d'Arc, a natural and grandiose arch pierced in the rock by the passage of the river Ardèche. The Pont d'Arc is 54 metres high and 60 metres wide, and is at least 500,000 years old!
OTHER SITES TO VISIT WITH YOUR FAMILY
Cave of the Cocalière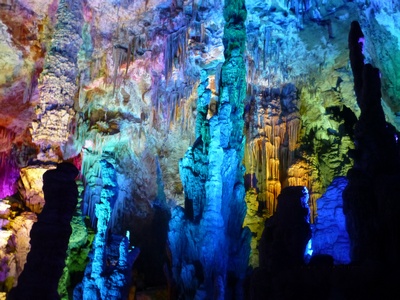 Cave of the Salamandre
Cave Chauvet